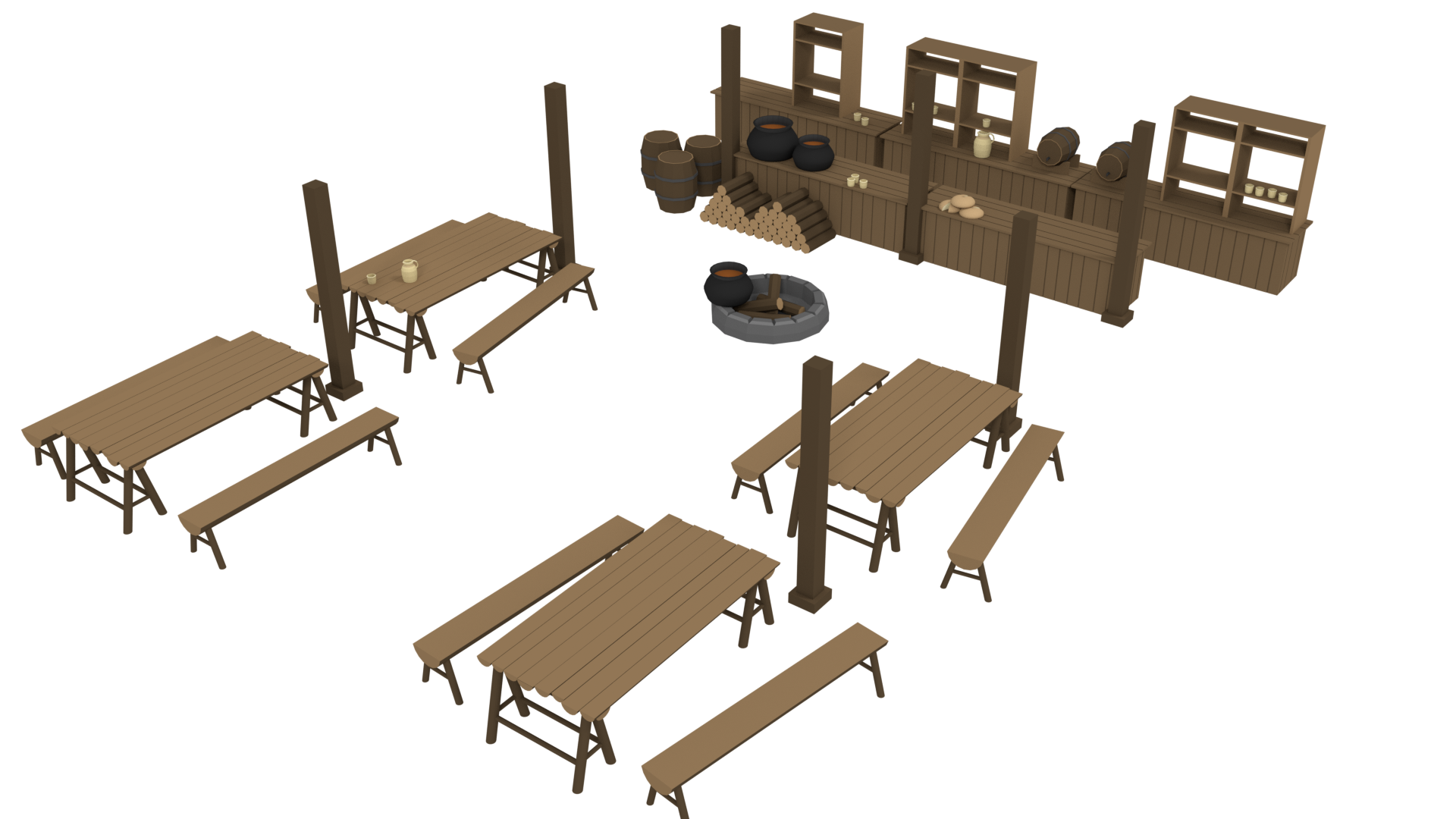 Nordic Tavern Assets
A downloadable asset pack
These assets were heavily inspired by those which can be seen in the Nordic taverns of Mount & Blade Warband.
The following assets are included:
table.fbx
bench.fbx
supportBeam.fbx
firePit.fbx
firewoodPile.fbx
counter.fbx
shelving.fbx
barrel.fbx
tappedBarrel.fbx
bread.fbx
boilingPot.fbx
cup.fbx
pitcher.fbx
Texture.png
You are welcome to use these assets in any personal or commercial game. Please do provide credit and link your project in the comments, I will do my best to help promote your game. It's a win-win!
What you may NOT do, is redistribute the models as I am doing here.
More from T Allen Studios
Download
Click download now to get access to the following files:
NordicTavernAssets.zip
161 kB